Engraved Leather iPad Cases
Leather. Glamorous to practical, professional to casual, leather is a material that has many faces. It also laser engraves beautifully. If you're not ready to 'tech-tattoo' your iPad, then maybe an engraved case is for you.
Right now we would be happy to discuss engraving a case for you. In the future we hope to offer engraved cases directly for sale. Here are some of the styles we've been looking at.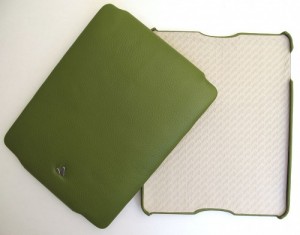 From vajacases.com
Vaja makes beautiful cases. I had one for my Palm V back in the day. They offer an assortment of colors and styles. They are pricey, ranging from $100 to over $300 for one with crystals.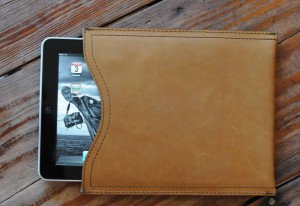 From www.saddlebackleather.com
With a 100 year guarantee, Saddleback Leather obviously cares about quality. I spent quite a while reading their web site this evening and can appreciate Dave's thoughts on a lot of things. This case is a plain sleeve to slip your iPad into when you carry it by hand or inside a larger bag. It works well for people who prefer to use their iPad case-less. Priced at $55 this looks like a really nice case.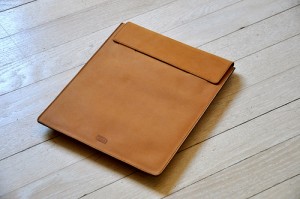 From case-mate.com
Case-Mate, known for their Gelli cases, also offers a leather iPad sleeve. (photo credit)
We are currently researching sources for engravable iPad cases. If you know of one we should check out leave a comment or send us an email.