Engraved Leather iPad Cases from Aligata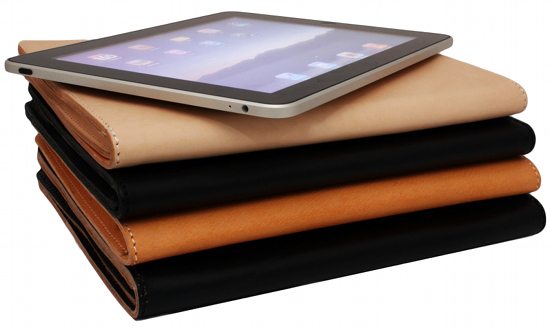 We have been searching for high quality leather iPad cases to add to our engraved case offerings. There's no question that light colored leather engraves beautifully with sharp detail and dark colors in a very unique appearance.
These cases originate with Tom from Aligata in Poland.
Handmade of finest quality, natural, thick, genuine bovine leather. You can choose between natural grain leathers (Nude Beauty, Nippon, Black Espresso), top corrected grain leathers (Perfect Black, Dark Chocolate) or soft suede leathers (Coffee Milk and Milk Tea). Two designs available: iPad cases and iPad envelopes. They also have iPhone cases.
If you'd like to order one you can drop us an email to see if we have any in stock or order directly from aligata.com.