Locally-Made Wooden iPad Covers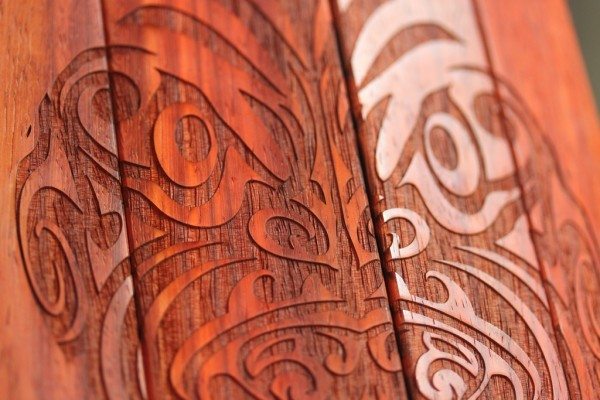 To order, just drop us a line, details are still being worked out with the wood shop.
The covers are hand made by D. Fauber Woodsmith of Staunton, Virginia.
These smart covers are handmade of renewable, sustainable wood and distressed leather. Many of the wood types are photo-reactive and will darken with exposure to light.
Cover Features:
Magnets align and hold the cover to the iPad.
Activates wake and sleep modes.
Cover folds to position the iPad at inclination for more comfortable typing/glare reduction
Cover folds to allow landscape viewing.
Cover folds inward so that the leather surface next to the screen is on the inside. This keeps the leather from picking up potentially damaging debris and transferring it to your screen.
The cover will stay in place if turned upside down.
This is a screen/front cover and does not include a back cover.
Please be aware, when using as a landscape stand, if too much pressure is applied to the screen without support from behind, the magnets will lose their grip and the iPad will slide off the cover and/or cause the cover to collapse. We suggest getting what you want to watch on the screen, then folding the cover into a stand, before placing on a flat surface, instead of vice versa.
The wood is finished with natural oil and is hand buffed using a 3-step process.
Cases are hand made to order, so please allow time for delivery.
Dimensions: 7.625″ (including magnetic hinge) x 9.5″ x .175″
Weight = 8.5 oz. (for comparison the Apple cover weighs 5.2 oz.)